It's easy to voice out your beliefs but if you're a celebrity who has legions of followers, this is a reason to become a target of bullying and hate crimes. On the other hand, this can also be an opportunity to make a change and inspire others.
Then there are stars who just don't care what people will say if they fight what's wrong in the society we are in, and if you think about it, there's one who comes to the top of everyone's mind: Alicia Keys, who has utilized her platform for several causes. In using her voice to stand up for what she believes in, she ignited a change, which particularly occurred in one fan.
Where It All Began
The If I Ain't Got You singer is a mother of five kids, three of which are her stepchildren with DJ Swizz Beatz. She gave birth to Genesis Ali Dean in 2014 and her other son, Egypt Daoud Dean, four years earlier.
Being a mother is downright tiresome and can be emotionally draining but all of those emotions pale in comparison to seeing your child down in the dumps. In a clip titled Less Labels, More Expressions, Alicia narrated how then-4-year-old Genesis was so excited to get his nails painted.
Just as they were at the nail salon, the little boy had a change in emotions: he no longer wanted rainbow colors. Apparently, he was scared that other people may judge him for that, and just with parents who really value their kids' feelings, the singer was taken aback.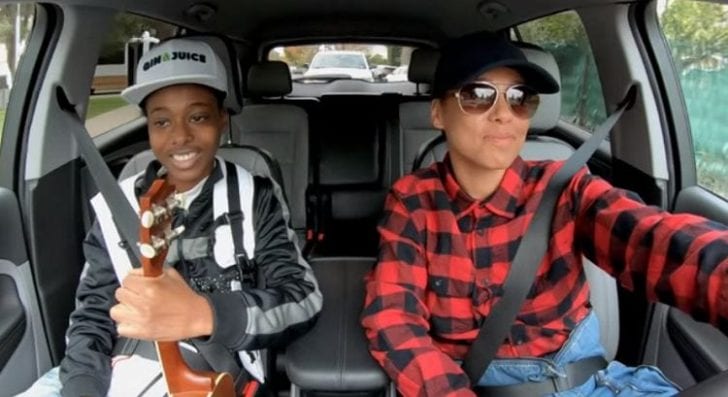 How could the child possibly have an idea of gender stereotypes? The mom guaranteed her son that a lot of men have their nails painted.
This had the Grammy winner thinking, so she took to Instagram to encourage her fans to stop focusing on gender labels. She further asked them to explore feminine and masculine energies without fear of judgment.
Serving as An Inspiration
When she was a guest at Undercover Lyft Driver, the artist met one fan, whom she fetched in Los Angeles. The passenger, who identified as nonbinary, realized that the driver is Alicia and seized the moment to thank her for using her fame to convince people to stop adhering to gender labels.
In the past, she had voiced out against unrealistic beauty standards. She was also known for remaining bare-faced in a bid to smash the cruel societal ideals.